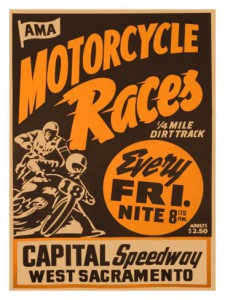 We're applauding Sandy Noce's very recent appointment to an AMA Racing Triumph team manager position! A fortuitous opportunity that should prove an exciting horizon–extender for the Pro6 folks. This had the knock-on effect of postponing our club plan to partner with Pro6 on presenting our trackday events for 2013 until next year, hopefully.
So, here we are riders bringing you the best of Canadian track circuits in the comfy club atmosphere that characterises the best of what we do. But that's not all; starting with the Calabogie weekend we're going to lighten the load on registering riders and reduce waiting times for safety inspection.
So it's your club executive and club volunteers you'll be seeing at DOCC track events again this Summer. But there also will be enough new and useful improvements to our delivery of safety checks and processes to make you, the ridership, pleased and happy to be with us.
And that's just a thing of beauty.
Please check this site for some other significant announcements related to club track events and…
See you at the track!
Fran